Meet Sebastiana Pale, GPA's Newest Member and Coordinator of our Midwife Leadership Program
Sebastiana Pale Pérez, originally from the rural community of Chimpil, in the municipality of Huixtán, Chiapas, speaks two Mayan languages (Tsotsil and Tseltal), and is fluent in Spanish. She moved to San Cristóbal de las Casas in 1998 in search of a job that would allow her to continue studying high school. Being from a large family, her parents weren't able to support her financially, so her only option was to move to the city in order to complete her studies. She found her first job working in a boarding house, and was able to use the money she saved to go to school.
After graduating from high school in 2003, Sebastiana began working with government institutions and civil society organizations. These include the Center for Higher Education and Research in Social Anthropology (CIESAS-Sur), the National Statistics Institute, the National Electoral Institute as well as organizations such as Asesoría, Capacitación y Asistencia en Salud and Aid to Artisans, to name a few.
​
GPA began collaborating with Sebastiana in 2013 as a Tsotsil interpretor in our midwife courses.
Please continue to read about Sebastiana here.
How You Can Help Women & Children

During Covid-19
As a response to the Covid-19 pandemic, GPA has launched the Emergency Action Fund.
Watch this short video to learn how you can help hundreds of threatened Mayan communities in Mexico and Guatemala, who are facing their potential devastation.
Empowering
Community Healthcare
Global Pediatric Alliance has partnered with the Guatemalan organization Aprosadse, to train community health promoters so they can provide basic first aid and essential maternal and child health services to their communities.
Equipping Young People to be Dynamic Agents of Change
GPA believes young people are powerful agents for improving the health and well-being of their communities.
GPA's Mission
Global Pediatric Alliance promotes grassroots empowerment and community-based healthcare to improve the lives of women and children, and reduce maternal and infant mortality in Latin America.
​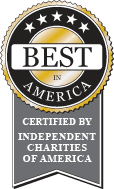 Photos courtesy of Marcella Spera, Monica
Jarosz, Nikhol Esteras, and Stacey Ramirez
Copyright © 2014 Global Pediatric Alliance