Working to Reduce Maternal and Infant Deaths and Improve the Quality of Life for Women and Children in Latin America
Current Spotlight

:
"I gained so much knowledge I can share with my community."
At 26, Andrés Guacash Vazques is both a community health promoter working in the indigenous community of Zitin, Chiapas (Mexico), and a recent graduate of GPA's High School Leadership Program in Guaquitepec, a program he participated in for two years. Andres, who is the only person in his family to study, tells us about the challenges he faced starting primary school as an adult, what he has gained, and his goals for the future.
"I didn't begin studying as a boy, I started when I was an adult. It has been a challenge to attend classes and graduate both because of the costs and to a certain degree, emotionally.
Communities Taking Action
The burdens of poverty fall heaviest on women and children. Watch how local communities and grassroots organizations in Guatemala are leading the way to health care access in this moving three-minute video.
Watch the inspiring short film "Parteras" on ViewChange.org to learn more about the critical role midwives play in reducing maternal mortality and improving women's health.
GPA's Mission
Global Pediatric Alliance seeks to promote grassroots empowerment and improve child and maternal health by providing educational, technical, and financial support for community-based health projects in Latin America.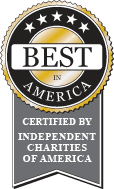 Photos courtesy of Marcella Spera, Monica
Jarosz, Nikhol Esteras, and Stacey Ramirez
Copyright © 2014 Global Pediatric Alliance
Your purchases can help support GPA's lifesaving programs - at no cost to you!