Working to Reduce Maternal and Infant Deaths and Improve the Quality of Life for Women and Children in Latin America
Midwives in El Roblar, Mexico have learned to detect pregnancy, delivery and post-partum risk factors
Scott Cohen, MD, DTM
Founder and Medical Director
Scott has been practicing pediatric medicine since 1989, serving primarily high-risk, low-income patients in the U.S. and Latin America. In 1988, as an Albert Schweitzer Fellow, he served pediatric patients in Gabon, West Africa. He has also delivered pre- and post-operative care to surgical patients in Cuba and El Salvador. In the eastern rainforest of Guatemala, he provided primary care for indigenous villagers of all ages and taught basic Western medicine to local health promoters. He received his M.D. from Tufts University in Boston in 1989 and his Diploma in Tropical Medicine from Royal College of Surgery in Ireland in 2000. He completed his pediatric residency at Oakland Children's Hospital in 1992. He was attending nursery physician at Alameda County Medical Center and assistant director of an inpatient unit at Oakland Children's Hospital. He was lead editor for the American Academy of Pediatrics' newsletter on international child health for many years and has published chapters for books and articles on global pediatric health topics. He is fluent in Spanish. Currently, Scott is a pediatrician at Kaiser Permanente, San Rafael, California.
Kate Kentfield, RN, NNP
Retired Clinical Research Nurse
Chairwoman of the Board
Kate Kentfield-Kessner is a recently retired Nurse Practitioner and Neonatal Clinical Nurse Specialist, and Registered Nurse. She has worked as a Neonatal Intensive Care nurse in 1998 when she met Scott Cohen. After she became a nurse practitioner in 2004, Kate began working for the Kaiser Permanente Pediatric Vaccine Center as a clinical research nurse conducting clinical trials of new pediatric vaccines. She later worked as a Pediatric Advice Nurse for Kaiser. Kate has participated in workshops trainings for Global Pediatric Alliance in Latin America.
Stephen Kahn, MD
President, Abundance Foundation
Stephen Kahn believes that emergency medicine provides a lens for fully understanding and supporting what is working in a patient's life and in the life of a community. His belief in the importance of both individual and community health guides his work as president of the Abundance Foundation, which serves as a connective hub to a network of visionaries, innovative projects, and organizations that focus on Health, Empowerment, and Arts and Education. Dr. Kahn received his medical degree from Harvard Medical School and is certified by the American Board of Emergency Medicine. He completed his residency in the Department of Emergency Medicine at Vanderbilt University Hospital. He has worked in hospitals in Haiti, Bolivia, Costa Rica, and Zambia.
Paola Ferrate-Lane, MBA
Paola came to Global Pediatric Alliance after more than a decade of experience in the non-profit sector. She most recently worked for Rotaplast Intl. where she managed all the operations involved in sending over 50 international medical missions throughout the world. Paola started her career as Program Associate in the United Nations Development Program located in Guatemala.
Paola has a strong interest in health programs directed for children, especially in low-income communities in Latin America. Born and raised in Guatemala, Paola moved to the United States in 2003. She speaks Spanish, English and German and holds a B.S. in Marketing (Guatemala City) and an M.B.A. from Keller School of Management (Miami, FL). She resides in San Francisco, California with her husband and her two young daughters.
Teresa Ramírez-Montagut, MD, PhD
Researcher, Development Sciences
Genentech, Inc.
Tere holds a Medical Doctor degree from the National University of Mexico (Universidad Nacional Autónoma de México -UNAM-) and a Ph.D. in Immunology from Cornell University at Memorial Sloan-Kettering Cancer Center (MSKCC). Her training includes research fellowships related to cancer immunotherapy at the Massachusetts General Hospital, MSKCC, and Howard Hughes Medical Institute at Rockefeller University. After her fellowships, Tere led the Cancer Vaccine Initiative and discovery efforts for novel cancer immunomodulators at Novartis, San Diego. Tere currently works at Genentech developing biomarkers for inflammatory bowel disease (ulcerative colitis and Crohn's disease) for potential new therapies in Phase 3 clinical trials.
Tere brings to GPA extensive medical expertise on health issues of developing countries and scientific expertise on vaccination and primary care strategies. Her past experience as a Board Member of BuildingAFRICA includes developing programs on healthcare, education, agriculture, and technology (HEAT programs) through partnerships with key global and local institutions, and focusing on maximizing inter-disciplinary approaches and collaborative efforts. Tere is keen on working for new solutions to provide appropriate healthcare to pediatric populations in underserved communities, especially in her home country, Mexico, and sister communities across Latin America.
Photos courtesy of Marcella Spera, Monica
Jarosz, Nikhol Esteras, and Stacey Ramirez
GPA's Mission
Global Pediatric Alliance seeks to promote grassroots empowerment and improve child and maternal health by providing educational, technical, and financial support for community-based health projects in Latin America.
Copyright © 2014 Global Pediatric Alliance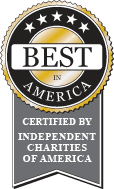 Your purchases can help support GPA's lifesaving programs - at no cost to you!