Working to Reduce Maternal and Infant Deaths and Improve the Quality of Life for Women and Children in Latin America
Midwives in Cancuc, Chiapas are talking to their communities about the importance of prenatal care
Stacey Ramirez
Executive Director
As Executive Director, Stacey works with the talented GPA staff, board members and supporters to ensure GPA achieves its mission to empower communities and improve child and maternal health in marginalized areas in Latin America. She has over 17 years of experience designing and managing international health and human rights programs, including working as the International Program Director for Bangladesh and Liberia, for the What to Expect Foundation, an NGO that creates maternal health programming around the world to educate and empower underserved moms. Stacey was also responsible for managing the Institute of International Education's Global Initiative for Breast Cancer Awareness in Latin America, a health, training and advocacy program that reached thousands of community members and funded numerous community health projects throughout the region. During the '90s, Stacey worked for the Mexican women's rights organization SEMILLAS, and has had a passion to work towards a world where women and children have access to quality care and the opportunity for a healthy life. She earned her MBA from the Thunderbird School of Global Management, her BA degrees in Journalism and Spanish and a professional certificate in Photography from the Maine Photo Workshops.
Martha Moreno Guati Rojo, PhD
Training Program Director
Trained as an anthropologist, Martha has been working with indigenous women in Chiapas, Mexico since 1993 on health, gender, and development issues. She has extensive experience in participatory research, organizing training projects, and establishing multi-level community relationships with diverse stakeholders. She has participated in the training of indigenous midwives as advocates for community health and in promoting awareness about sexual and reproductive rights and the prevention of gender violence. She has also worked with the public health system, and other non-governmental organizations to promote effective health care public policies for women. Martha holds PhDs in both Social Anthropology and Gender Studies and a master's degree in Native American studies. Prior to joining GPA she worked for several international organizations in Spain, Honduras and Brazil designing, implementing, and evaluating health and education programs.
Scott Cohen, MD, DTM
Founder and Medical Director
Scott has been practicing pediatric medicine since 1989, serving primarily high-risk, low-income patients in the U.S. and Latin America. In 1988, as an Albert Schweitzer Fellow, he served pediatric patients in Gabon, West Africa. He has also delivered pre- and post-operative care to surgical patients in Cuba and El Salvador. In the eastern rainforest of Guatemala, he provided primary care for indigenous villagers of all ages and taught basic Western medicine to local health promoters. He received his M.D. from Tufts University in Boston in 1989 and his Diploma in Tropical Medicine from Royal College of Surgery in Ireland in 2000. He completed his pediatric residency at Oakland Children's Hospital in 1992. He was attending nursery physician at Alameda County Medical Center and assistant director of an inpatient unit at Oakland Children's Hospital. He was lead editor for the American Academy of Pediatrics' newsletter on international child health for many years and has published chapters for books and articles on global pediatric health topics. He is fluent in Spanish. Currently, Scott is a pediatrician at Kaiser Permanente, San Rafael, California.
Clara Rubio Barredo
Training Program Assistant Director
Clara received her sociology degree at the University of the Basque Country in Spain, and went on to receive her master's degree in gender studies and local development from the Complutense University of Madrid. She has participated in mediation, research and evaluation projects focused on human rights, immigration, gender issues and the trafficking of women in Paraguay, Spain and Panama, for non-governmental and international organizations, as well as with local governments. For the past two and a half years, Clara has worked in Mexico on women's rights projects, with a special emphasis on sexual and reproductive rights. In 2012, Clara was a volunteer for GPA, and became a staff member where she participated in the GPA study Maternal Mortality and the Role Midwives Play to Prevent it in 6 Municipalities in the Highlands Region of Chiapas. Currently, she works on the GPA team that implements the midwife training program in several municipalities in the Highlands Region.
Fernando Brito Vera
Program Coordinator - Youth Leadership
Fernando studied graphic design at the National School of Fine Arts at Mexico's National Autonomous University. He has worked since 2010 as a communications coordinator for non-governmental organizations overseeing the design of culturally sensitive educational materials, radio spots and video and sound editing. He has collaborated on projects for Ecosur and UNFPA – Chiapas and the Dept. of Indigenous People and Culture (Secretaria de Pueblos y Culturas Indígenas – SPCI). He has organized workshops throughout Chiapas, Mexico and his current work involves organizing and participating in trainings for traditional indigenous birth attendants in the Highland Region of Chiapas in order to improve maternal and infant health outcomes in the diverse and marginalized communities throughout the region. Currently, Fernando participates in the midwife training program, and leads workshops for the Youth Leadership and Training Program, on topics such as gender equity, violence, sexual and reproductive health, addictions and HIV.
Juan Carlos Pérez Vázquez
Assistant Program Coordinator
Juan Carlos is from Yajalón, Chiapas and has been working as a GPA Assistant Program Coordinator for GPA over the past three years. He has also been working as a Tzeltal translator for the organization for over ten years, a skill which involves not only using his training as a health technician, but also his ability to translate Western medical concepts and terminology into the vocabulary and cosmovision of the indigenous populations of the Highland Region of Chiapas.
Adela Bonilla Vidal
Program Coordinator - Youth and Midwife Leadership
Adela leads Global Pediatric Alliance's Youth Leadership Program, the High School Program, and the Statewide Midwife Movement "Nich Ixim." She is a social anthropologist with training in gender studies, Gestalt psychotherapy and Reunion therapy. She specializes in integral sexuality education. She has worked in Chiapas for almost 40 years, specifically with indigenous women and youth, and she is a member of the Mexican national networks Democracy and Sexuality, and the National System for Sexual Health Promotion and Training.
Gabriel García, MD
Program Coordinator
Gabriel is a medical doctor who leads Global Pediatric Alliance's training of midwives and health agents workshops. He has been working in the Los Altos regions of Chiapas, Mexico for over 20 years. Additional Bio information to come.
Photos courtesy of Marcella Spera, Monica
Jarosz, Nikhol Esteras, and Stacey Ramirez
GPA's Mission
Global Pediatric Alliance seeks to promote grassroots empowerment and improve child and maternal health by providing educational, technical, and financial support for community-based health projects in Latin America.
Copyright © 2014 Global Pediatric Alliance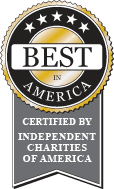 Your purchases can help support GPA's lifesaving programs - at no cost to you!