Working to Reduce Maternal and Infant Deaths and Improve the Quality of Life for Women and Children in Latin America
Many women living in remote communities walk hours to provide clean water for their families
Would you like to find out more about GPA programs and global healthcare news? Our e-mail updates are succinct, engaging, and informative. We respect your right to privacy and will not sell, rent, or trade your information with any other organizations or individuals.
Subscribe to the GPA News mailing list using this form:
Photos courtesy of Marcella Spera, Monica
Jarosz, Nikhol Esteras, and Stacey Ramirez
GPA's Mission
Global Pediatric Alliance seeks to promote grassroots empowerment and improve child and maternal health by providing educational, technical, and financial support for community-based health projects in Latin America.
Copyright © 2014 Global Pediatric Alliance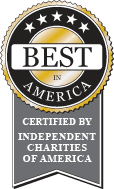 Your purchases can help support GPA's lifesaving programs - at no cost to you!