Working to Reduce Maternal and Infant Deaths and Improve the Quality of Life for Women and Children in Latin America
Gallery
The following series of portraits were taken by Board Member Marcella Spera during a site visit to Sitalá, Chiapas in southern Mexico where GPA has been working with traditional midwives from the Luz de Salvación organization, who serve a population of approximately 5,000.
Click on any photo to access the slideshow.
Photos courtesy of Marcella Spera, Monica
Jarosz, Nikhol Esteras, and Stacey Ramirez
GPA's Mission
Global Pediatric Alliance seeks to promote grassroots empowerment and improve child and maternal health by providing educational, technical, and financial support for community-based health projects in Latin America.
Copyright © 2014 Global Pediatric Alliance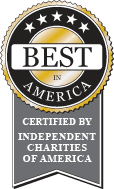 Your purchases can help support GPA's lifesaving programs - at no cost to you!