Working to Reduce Maternal and Infant Deaths and Improve the Quality of Life for Women and Children in Latin America
Midwives often act as patient advocates as well as care providers
Mexico City-born Doctor and Researcher Teresa Ramírez-Montagut joins GPA Board
GPA's newest board member holds a Medical Doctor degree from the National University of Mexico and a Ph.D. in Immunology from Cornell University at Memorial Sloan-Kettering Cancer Center (MSKCC). Tere currently works at Genentech developing biomarkers for Crohn's disease for potential new therapies in clinical trials. Her training includes research fellowships related to cancer immunotherapy at the Massachusetts General Hospital, MSKCC, and Howard Hughes Medical Institute at Rockefeller University.
Tere brings extensive medical expertise on health issues in developing countries and scientific expertise on vaccination and primary care strategies. Her past experience as a Board Member of BuildingAFRICA includes developing programs on healthcare, education, agriculture, and technology (HEAT programs) through partnerships with key global and local institutions, and focusing on maximizing inter-disciplinary approaches and collaborative efforts. "I am keen on working for new solutions to provide appropriate healthcare to pediatric populations in underserved communities, especially in my home country, Mexico, and sister communities across Latin America." GPA is honored to have Tere on the board and we look forward to leveraging her expertise to fortify our efforts to reduce maternal and newborn deaths in Latin America.
Please reload
Photos courtesy of Marcella Spera, Monica
Jarosz, Nikhol Esteras, and Stacey Ramirez
GPA's Mission
Global Pediatric Alliance seeks to promote grassroots empowerment and improve child and maternal health by providing educational, technical, and financial support for community-based health projects in Latin America.
Copyright © 2014 Global Pediatric Alliance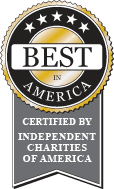 Your purchases can help support GPA's lifesaving programs - at no cost to you!