Working to Reduce Maternal and Infant Deaths and Improve the Quality of Life for Women and Children in Latin America
Midwives often act as patient advocates as well as care providers
A captivating New York Times video features GPA midwife trainer, Ofelia Pérez
Video by Janet Jarman
On September 1, 2015, the New York Times highlighted the vital role traditional midwives in Chiapas play, and the dire situations they are their communities face, especially during obstetric emergencies. In Chiapas, for every 100,000 women who give birth, an estimated 55 or more die. We are thrilled this important issue has been raised to a wide audience in this poignant video, which features one of our professional midwife trainers, Ofelia Pérez. Also see the outstanding article and photo essay, "Training MIdwives to Save Expectant Mothers in Chiapas."
 
Thank your for your valuable support, which this year is ensuring GPA can bring lifesaving skills and training to traditional midwives and community health promoters in more than 80 communities in Chiapas and Guatemala.
Please reload
Photos courtesy of Marcella Spera, Monica
Jarosz, Nikhol Esteras, and Stacey Ramirez
GPA's Mission
Global Pediatric Alliance seeks to promote grassroots empowerment and improve child and maternal health by providing educational, technical, and financial support for community-based health projects in Latin America.
Copyright © 2014 Global Pediatric Alliance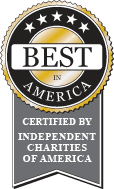 Your purchases can help support GPA's lifesaving programs - at no cost to you!