Working to Reduce Maternal and Infant Deaths and Improve the Quality of Life for Women and Children in Latin America
Midwives often act as patient advocates as well as care providers
Honor Your Mom on Mother's Day & Help Save Lives
Photo: Rosa, a traditional midwife in Chiapas, Mexico and her apprentice and daughter, Reynalda.
You can help us improve the quality of life for women and children in Latin America by making a gift to Global Pediatric Alliance in your mom's honor!
GPA knows the love and care a mother gives impacts the family, the community and future generations. We train frontline health workers, like Rosa, in villages across Mexico and Guatemala so mothers and children get the care they need to have a healthy life. In indigenous areas of Chiapas alone, 60% more women die from pregnancy or labor-related causes than in the rest of the country. Rosa, who delivers around 180 babies a year, is gaining valuable skills to begin reversing that trend.
When you donate, we will send a personalized e-card to your mom, or whomever you choose on our tribute form, acknowledging this special gift made in her honor.
Please reload
Photos courtesy of Marcella Spera, Monica
Jarosz, Nikhol Esteras, and Stacey Ramirez
GPA's Mission
Global Pediatric Alliance seeks to promote grassroots empowerment and improve child and maternal health by providing educational, technical, and financial support for community-based health projects in Latin America.
Copyright © 2014 Global Pediatric Alliance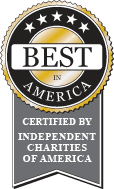 Your purchases can help support GPA's lifesaving programs - at no cost to you!