Working to Reduce Maternal and Infant Deaths and Improve the Quality of Life for Women and Children in Latin America
Midwives often act as patient advocates as well as care providers
GPA Partners with the World Affairs Council to Judge Viable Solutions to Global Issues
Gpa will be a judge at the World Affairs Council's IDEA WORKSHOP at the Hult Net Impact Conference for Impactful Careers. Participants organized into teams will be tasked with developing a solution and viable business model to a current global issue. Want to explore creating an impactful career? Join GPA and 30+ social ventures and start ups at this event on April 18, 2015 in San Francisco.
Please reload
Photos courtesy of Marcella Spera, Monica
Jarosz, Nikhol Esteras, and Stacey Ramirez
GPA's Mission
Global Pediatric Alliance seeks to promote grassroots empowerment and improve child and maternal health by providing educational, technical, and financial support for community-based health projects in Latin America.
Copyright © 2014 Global Pediatric Alliance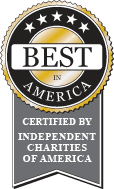 Your purchases can help support GPA's lifesaving programs - at no cost to you!