Working to Reduce Maternal and Infant Deaths and Improve the Quality of Life for Women and Children in Latin America
Midwives often act as patient advocates as well as care providers
This Year Your Donation Will Have Double the Impact!
We are excited to announce that every donation from now through the end of December will be matched by the Chapin Trust, a long-time supporter of GPA. This means your donation will go even further in funding lifesaving programs for women and children in Mexico and Guatemala. Please consider making a 100% tax-deductible donation to GPA this year!
Please reload
Photos courtesy of Marcella Spera, Monica
Jarosz, Nikhol Esteras, and Stacey Ramirez
GPA's Mission
Global Pediatric Alliance seeks to promote grassroots empowerment and improve child and maternal health by providing educational, technical, and financial support for community-based health projects in Latin America.
Copyright © 2014 Global Pediatric Alliance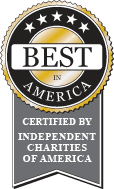 Your purchases can help support GPA's lifesaving programs - at no cost to you!