Working to Reduce Maternal and Infant Deaths and Improve the Quality of Life for Women and Children in Latin America
Midwives often act as patient advocates as well as care providers
Saving a Child's Life Only a Small Grant Away
Chlorinating water is a relatively low-cost yet effective and easily scalable intervention to reduce diarrheal diseases and other deadly illnesses. Chlorination kills germs from unsafe water sources such as rivers and communal wells and helps prevent contamination during water transport and storage.
This year, GPA awarded a Small Grant to the Municipality of San Martin Jilotepeque, Chimaltenango in Guatemala, to chlorinate a municipal water system serving over 4800 families. The grant was awarded in mid-2013, and by December the Ministry and numerous community volunteers had nearly finished installing over 50 chlorination devices across the municipality.
Integrating chlorination into the existing community's water supply infrastructure will maximize ease of use and acceptability. Because proper sanitation requires not only clean water but good health practices, the project also includes a workshop component that trains beneficiaries on safe storage of treated water and good habits to improve sanitation and hygiene in the home and community.
GPA's Small Grants Program provides technical and financial support to worthy projects that are designed and proposed by community groups and organizations that understand the local context.  The program also helps  develop individual and institutional capacity through leadership training and collaboration with local governments.
Please reload
Photos courtesy of Marcella Spera, Monica
Jarosz, Nikhol Esteras, and Stacey Ramirez
GPA's Mission
Global Pediatric Alliance seeks to promote grassroots empowerment and improve child and maternal health by providing educational, technical, and financial support for community-based health projects in Latin America.
Copyright © 2014 Global Pediatric Alliance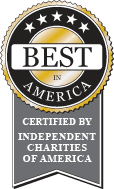 Your purchases can help support GPA's lifesaving programs - at no cost to you!