Working to Reduce Maternal and Infant Deaths and Improve the Quality of Life for Women and Children in Latin America
GPA Empowers Community Health Care Through Grassroots Support and Education
Contact
Contact us to learn more about our
programs and how you can get involved:
info@globalpediatricalliance.org
In the United States:
Global Pediatric Alliance
P.O. Box 640046
San Francisco, CA 94164
U.S.A.
Phone: 415.567.3698
Photos courtesy of Marcella Spera, Monica
Jarosz, Nikhol Esteras, and Stacey Ramirez
GPA's Mission
Global Pediatric Alliance seeks to promote grassroots empowerment and improve child and maternal health by providing educational, technical, and financial support for community-based health projects in Latin America.
Copyright © 2014 Global Pediatric Alliance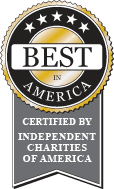 Your purchases can help support GPA's lifesaving programs - at no cost to you!