Trabajando para reducir la muerte materna e infantil y mejorar la
calidad de vida de las mujeres y los niños y niñas en América Latina
Contáctanos
Póngase en contacto con nosotros para conocer más acerca de nuestros
programas y cómo usted puede participar:

info@globalpediatricalliance.org

En los Estados Unidos:
Alianza Pediátrica Global
P.O. Box 640046
San Francisco, CA 94164
U.S.A.
Teléfono: (+1) 415.567.3698
Envíanos un correo electrónico
Photos courtesy of Marcella Spera, Monica
Jarosz, Nikhol Esteras, and Stacey Ramirez
GPA's Mission
Global Pediatric Alliance seeks to promote grassroots empowerment and improve child and maternal health by providing educational, technical, and financial support for community-based health projects in Latin America.
Copyright © 2014 Global Pediatric Alliance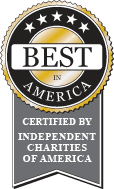 Your purchases can help support GPA's lifesaving programs - at no cost to you!